Patricia Schwartz, MA, MCC, NBC-HWC
Stakeholder Management, Strategic Thinking/Planning, Team Effectiveness, Culture & Organizational Change, Emotional Intelligence
Executive Coach / Facilitator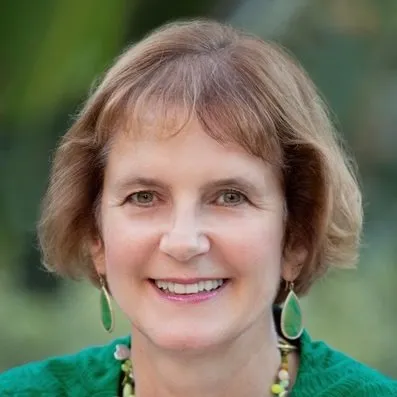 With 40 years experience in leadership development, business development and management, Patricia has worked with over 350 C-suite or VP level leaders from 6 continents, and 1,000s of managers. Her coaching ignites innovation, infuses the individual, team and company culture with positive energy, increasing bottom line productivity and wellbeing. Her clients maximize stakeholder engagement and thrive.
Coaching Philosophy
Patricia believes that each leader and team has both obvious and hidden strengths. Once dialed in effectively, these strengths greatly uplevel their positive impact on their stakeholders. A leader or team's strengths also prove that a vision they co-create through coaching is possible to achieve and show the leader or team how it can be achieved. Strengths are also applied to shoring up important weaknesses or blind spots, increasing emotional intelligence, and seizing opportunities that present themselves in the fast-changing business landscape.
Patricia encourages breakthroughs in awareness through powerful questions, observations, trust, and through the degree of challenge that is most effective for the client.
Results Achieved
A senior team at a manufacturing company had poor relationships; unresolved conflicts and ineffective meetings, which caused morale to bottom out. After CEO and team coaching sessions over 4 months, and team assessments with feedback, the team re-aligned and re-engaged around their common purpose, vision, strengths, and agreed upon communication, decision-making, conflict and change management norms; trust increased among team members and morale increased.
Professional/Corporate Experience
Executive/Partner, Commercial Real Estate Partnership
Coached many start-up teams in Start-up Incubator over several years
Executive Trainer, University of Chicago, Booth School of Management
Education, Certifications & Awards
Executive Coach, College of Executive Coaching ACTP
M.A. International Administration and Intercultural Management
B.A. French Language and Literature
ICF MCC Credentialed Coach
Certified Team Coach
Certified Strengths Coach
Medical Board of Examiners Certified Health and Wellness Coach
EQi 2.0/360 & MBTI Step II Certified
Areas Of Coaching Expertise
Stakeholder Engagement
High Value Creating Teams
Emotional Intelligence
Leader Development
Strategic Visioning and Planning
Business Development
Industry Experience
Ag/Food and Beverage
Healthcare
Manufacturing
Military/Government
Professional Services
Real Estate
Retail
Functional Experience
Operations
Sales and Marketing
Organizational Development
Staff Development
Post Graduate Faculty
Languages & International Experience
English, French
Lived in France
Levels Coached
CEO/C-Suite
Senior Executives/VP
Business Unit Leaders
Ready To Make A Change?
Our Experienced Coaches Are Ready To Meet You.
Submit the form below, and one of our coaches will be in touch!