Career Transition, Communication Skills, Culture Change, Executive Presence, Navigating Change
Executive Coach / Facilitator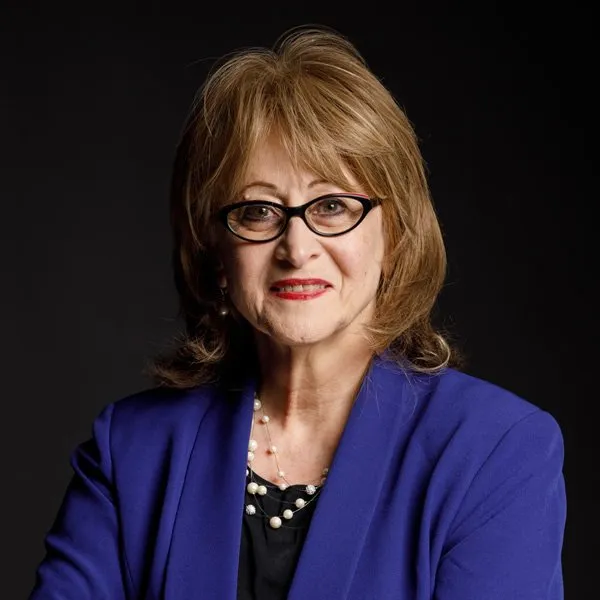 Laura is an executive coach and leadership consultant with deep experience in digital
transformation and leading complex change initiatives. She worked with many executives
over the years, to build and mentor teams and help them achieve their goals. Also, Laura
works with professionals in leadership roles, to help them identify gaps in their skills and
experiences, coach them to close these gaps and expand their options, build strong
relationships, increase their visibility, build their brand, and achieve their goals.
Coaching Philosophy
Laura's coach approach is relationship-centered and asset-based. Laura helps her clients find their purpose, create a compelling vision, set clear goals, and expand their options to achieve success in their personal and professional lives. Laura leverages positive psychology principles, learned optimism, resilience-building, and cognitive reasoning to facilitate growth, change, and transformation. Laura believes the coach is a guide and a thinking partner; her coaching style focuses on the person and helping the person solve their problem, co-creating a solution that enables forward movement and progress.
Results Achieved
In post-coaching engagement surveys, Laura's clients felt transformed, they often described their coaching experience as "life-changing" and "amazing". Laura helped clients increase their self-awareness, improve their relationships, give feedback with candor, enhance their empathy, and people leadership skills, and get promoted to the next level. Laura's clients have built more self-confidence, overcame the imposter syndrome, developed advanced techniques to manage their time and energy and eliminate overwhelm, set boundaries, present with confidence, use their voice, ask for what they want, get organized, prioritize their work, and achieve peek performance, and success.
Professional/Corporate Experience
Sr. Director PMO in Fortune 500 companies
Sr. leader leading mega projects
Sr. Manager in Management Consulting
MBA Faculty Member, Online
Education, Certifications & Awards
Executive Coaching, Center for Executive Coaching, CEC (ACTP – ICF Accredited)
PhD in Public Health, Health Policy, and Administration
MS in Education for Health Professions
BSN in Nursing Administration
ICF PCC – Professional Certified Coach
Genos Emotional Intelligence
Wiley DiSC Profile
Change Management, Prosci
Project Management, PMP 
Areas Of Coaching Expertise
Emotional Intelligence
Navigating Change
Leadership Development
Peak Performance
Women In Leadership
Industry Experience
Healthcare / Pharma
Retail
Technology
Information Technology
Education / Higher Education
Professional Services
Oil and Gas
Functional Experience
IT Leadership & Informatics
Clinical Leadership
Complex Project Management
Change and Transformation
Management Consulting
Languages & International Experience
English and Arabic
Worked in UK, UAE, CA, US, Egypt
Levels Coached
Senior Leaders
Senior Executives
Senior Managers
Managing Directors
Ready To Make A Change?
Our Experienced Coaches Are Ready To Meet You.
Submit the form below, and one of our coaches will be in touch!