Jayne Robinson, PCC, ITCA
Team Dynamics, Team Effectiveness, Organizational Change, Navigating Change, Relationship Management
Executive Coach / Facilitator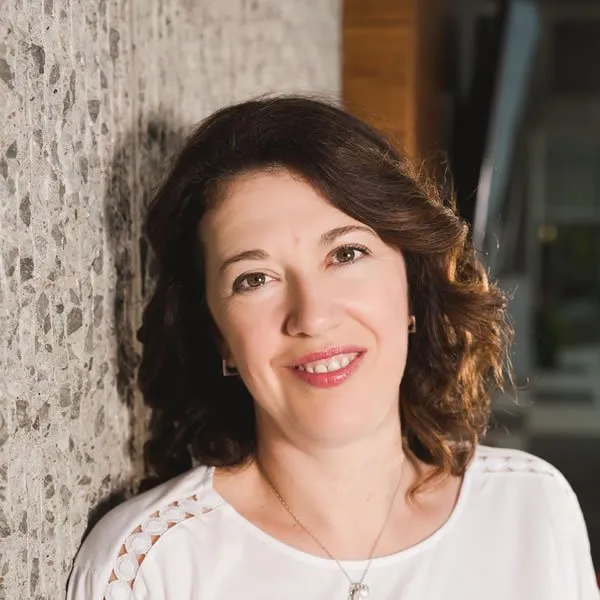 Jayne leans into her 30-year career in global, fast paced, and complex organizations to partner with her clients and co-create a safe space where positive change and transformation can happen. She has a track record of empowering and building cohesive, high-performing teams that achieve excellent results in the workplace with impact. She is passionate about coaching teams to achieve the same – from a systemic perspective, to create and maximize value with and for their stakeholders. 
Coaching Philosophy
In a complex, fast changing world, which constantly asks us to be open to new ways of being and doing, Jayne's practical approach enables her clients to gain clarity over their purpose, values and direction. She tailors her approach by client and creates space for them to discover their blind spots and figure out strategies for overcoming them. Clients are empowered to focus on their strengths to achieve the outcomes they want in realistic, actionable ways that will sustainably underpin high performance.
Results Achieved
An HR Leader in a specialized tech company transitioned into a Senior Leadership role. Challenges included overcoming imposter syndrome and building and leading a team through transformation in times of economic uncertainty, with impact. Over 12 months he raised his self awareness, leaned into his strengths and applied a growth mindset to his challenges. He engaged his team using a systemic team coaching approach, improving team dynamics, coordination and problem-solving skills, which contributed to a smoother transformation and operational success. He enabled his team to be more agile to the needs of their stakeholders. He gained confidence, became a trusted leader and viewed as a competent and credible partner by his stakeholders in the wider organization.
Professional/Corporate Experience
Senior roles in:
UK multinational Oil and Gas company.
Global Broking firm.
Multinational Investment Bank and Financial Services company.
Executive (EMBA) and MBA coach Vanderbilt.
Education, Certifications & Awards
Chartered Global Management Accountant (CGMA)
ICF PCC certified coach
EMCC – ITCA Certified Practitioner in Team Coaching.
ACE certified coach
Certified in Hogan, DISC level 2 and PrinciplesYou assessments
Areas Of Coaching Expertise
Team Leadership
Systemic Team Coaching
New Leaders/High Potentials
Industry Experience
Automobile
Banking/Financial Services
Technology/Software
Healthcare/Pharmaceuticals
Telecoms
Entertainment
Consulting
Languages & International Experience
English
Raised in UK, lived and worked in UK and US.
Levels Coached
C-Suite
Senior Executives /VP
New Leaders
Ready To Make A Change?
Our Experienced Coaches Are Ready To Meet You.
Submit the form below, and one of our coaches will be in touch!