Influence, Stakeholder Management, Strategic Thinking/Planning, Global Perspective, Emotional Intelligence
Executive Coach / Facilitator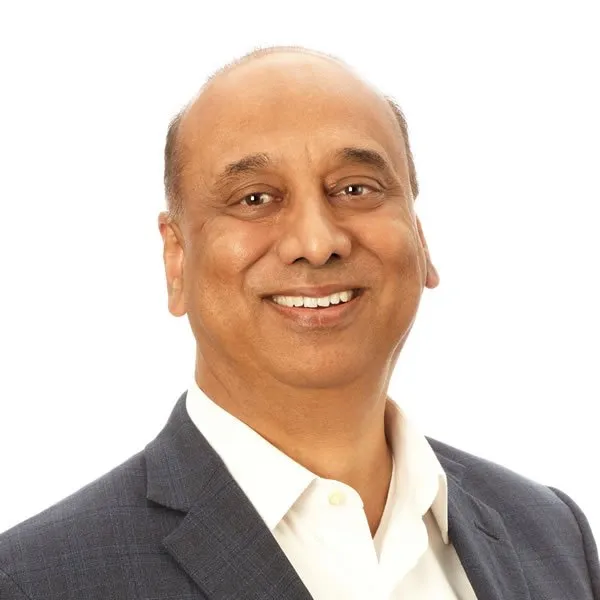 Azhar is an experienced executive coach with over 30 years of leadership experience as CEO, CFO, CPO, and board member, setting strategic objectives and making significant decisions at global companies. Azhar's superpower lies in his ability to empathize with his clients and understand the complexities of top leadership, having been in their shoes and faced similar challenges.
Coaching Philosophy
Azhar's coaching approach is client-centered leveraging clients' unique strengths and values to help them create transformational and sustainable change that aligns with their personal and professional goals. By developing a growth mindset and embracing new perspectives, clients can navigate complex challenges and achieve their desired outcomes.
Results Achieved
Clients appreciate Azhar for his curiosity, presence, and insightful observations. A couple of client testimonials:
"Working with Azhar was a game-changer. He helped me gain new insights into my strengths and potential, specifically in leading change, prioritization, and team-building which I could leverage to achieve success in my change program", Senior Executive, Technology Company.
"Our coaching conversations have given me valuable space to think, reflect, and correct in a fast-paced, high-pressure environment. The insights and strategies gained through coaching have empowered me to make better decisions, take bold actions, and achieve greater success" CIO, a food processing & packaging company.
Professional/Corporate Experience
Leadership Coach, The Doerr Institute at Rice, and Tetra Pak Group
Executive Coach, LHH
Education, Certifications & Awards
Graduate, Executive & Professional Coaching, University of Texas
Bachelor of Commerce
ICF PCC Certified Coach
EQi & Hogan certified
Authorized Partner, Willey & Sons –DiSC; Five Behaviors of a cohesive team
Directorship Certified™, National Association of Corporate Directors
Areas Of Coaching Expertise
Strategy and decision-making
Leading change and resilience
Team building and collaboration
Prioritization and work-life balance
Industry Experience
Food and Beverage
FMCG
Manufacturing
Engineering
E-commerce
Financial Services
Health Care
Functional Experience
Supply Chain Operations
Sustainable Procurement
Business Development & Sales
Governance, Risk & Compliance
Business Transformation
Finance & Control
Languages & International Experience
Lived and worked in the Middle East, Europe, and North America
Travelled to +100 countries engaging employees, customers & suppliers
Levels Coached
CEO / C Suite
Founders & Owners
Ready To Make A Change?
Our Experienced Coaches Are Ready To Meet You.
Submit the form below, and one of our coaches will be in touch!