Culture Change, Strategic Thinking/Planning, Team Effectiveness, Emotional Intelligence, Conflict Resolution
Executive Coach / Facilitator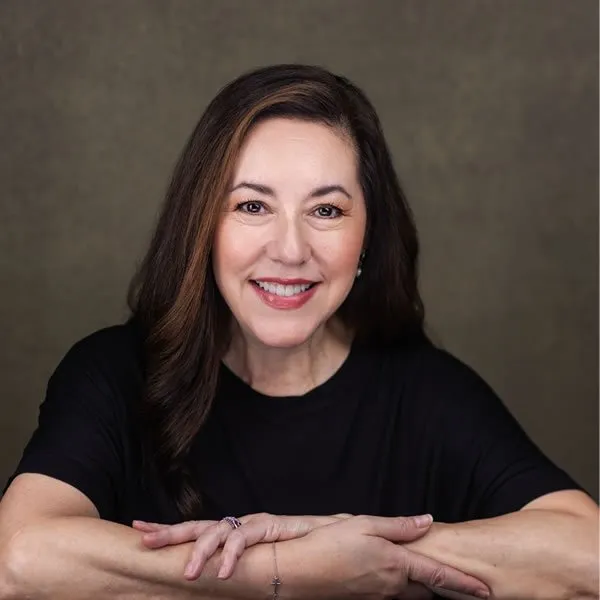 Aurora Ortega-Geis, PCC, brings over 25 years of financial services expertise and 9 years in corporate governance within the energy and utilities sector. With 7 years as an executive coach and workforce development expert she's demonstrated a passion for empowering individuals and businesses. As Chair of the Board for CPS Energy, she spearheaded the creation of the U.S.'s first New Energy Economy, fostering sustainable and clean energy initiatives. Currently, as VP of Strategic Relationships and Internal Coach Consultant for New Apprenticeship, she equips performance coaches to unlock the potential of our next generation of tech apprenticeships. Aurora's mission with A GO Strategy is to lead and consult in leadership development and coaching.
Coaching Philosophy
Aurora's coaching philosophy embodies curiosity, authenticity, and a visionary outlook. As a coach, she actively engages as a thinking partner, encouraging clients to explore their thoughts and emotions authentically. By focusing on the person, not just the problem, Aurora helps clients uncover blind spots that may hinder their leadership effectiveness. This approach creates an ideal setting for breakthroughs and significant progress in their critical endeavors.
Results Achieved
As the Head Coach of the nation's first Digital Marketing Tech Apprenticeship Aurora worked with over 50 enterprise, mid- and small size organizations where CEO's, Leaders, and Manager's faced organizational challenges to meet growth goals, hiring the right talent, low productivity, underperforming teams, and mis-aligned collaboration among the internal teams. Along with the CEO's and Leadership support for change, we created psychological safety first with the leader, manager and the Apprentice, we were able to identify clear goals and strategies to improve higher levels of performance and team engagement by implementing Kanban methods developing and sustaining an agile working environment.
Professional/Corporate Experience
Corporate Board Governance
Go To Market Strategy
Culture | Organizational Design
Succession Planning
Strategic Planning
Education, Certifications & Awards
BS Business Management, LeTourneau University
Executive Certificate, MIT Sloan Executive Education on Understanding and Solving Business Problems, in Systems Thinking
Professional Coaching Certification (PCC) from ICF
ELi MP, Master Practitioner – Energy Leadership, iPEC
Executive Coach, Coaching Education Institute
Areas Of Coaching Expertise
Career Advancement & Transition
Values-Based Performance Coaching
Energy Leadership
Executive
Leadership Development
Team Coaching
Industry Experience
Apprenticeships
Information Technology
Digital Marketing & Branding
Faith-based Organizations
Financial Services
Government Relations
Housing/Mortgage Financing
Manufacturing
Public Policy
Power Generation, Retail & Wholesale
Start-Ups
Workforce Development
Functional Experience
Apprenticeship
Government Relations
Sales & Marketing
Human Resources
Grant Strategy & Management
Operations
Technology, analyze existing systems and highlight areas of improvement
Perform talent gap analysis and recommend solutions
Facilitate Change Management
Languages & International Experience
Spanish
US Mexico expansion
Levels Coached
Executives
Leaders
Mid-Level Managers
Emerging Leaders
Teams
Pastors
Ready To Make A Change?
Our Experienced Coaches Are Ready To Meet You.
Submit the form below, and one of our coaches will be in touch!