Career Transition, Communication Skills, Executive Presence, Role Transition, Emotional Intelligence
Executive Coach / Facilitator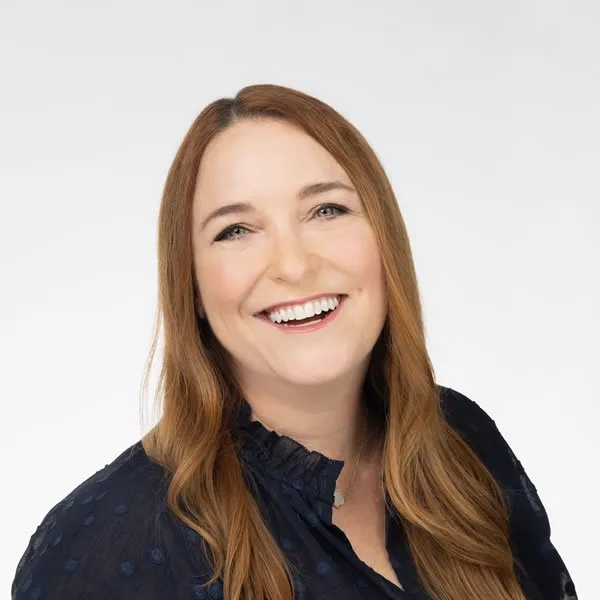 Prior to becoming a certified coach, Ruth held numerous global executive roles during her 20-year career at American International Group (AIG), a Fortune 500 company. As Senior Vice President and Chief Operating Officer of a complex, multinational division, she was responsible for 700+ international employees and a significant P&L. She was recognized as a dedicated, pragmatic people leader with the ability to lead her teams through a matrixed reporting structure, develop talent, and build collaborative remote/hybrid environments.
Coaching Philosophy
Ruth is a strengths-trained coach, an approach rooted in the principles of positive psychology. She works with leaders to enhance their effectiveness by leveraging their innate talents that already drive their professional excellence, which is far more effective in creating lasting behavioral change than the tactic of weakness-fixing. She supports the leaders she serves by enhancing self-awareness, developing executive presence, and building a robust leadership skillset to tackle complex challenges. Her ability to actively listen and question without judgment allows her to build trust and partner closely with her clients to quickly achieve meaningful growth and transformation.
Results Achieved
A newly promoted C-Suite executive was on the verge of resigning over the difficulties of maintaining a healthy work-life balance with his new responsibilities. His stress over the demands of his new role had caused him to become withdrawn from his colleagues, quick to anger when challenged, and overly involved in the tactical details causing his team to feel micromanaged. Over 6-months, he grew his self-awareness and skill set substantially, enabling him to set stronger boundaries around his personal time, delegate more responsibility to his staff, and improve his overall attitude towards his work and commitment to the organization.
Professional/Corporate Experience
Senior executive at a multinational company for over two decades prior to starting private coaching & consulting practice.
Professional speaker & humorist at national conferences
Education, Certifications & Awards
MES, University of Pennsylvania/Wharton
BS, Southampton College
Leadership Coaching – Rice University
Professional Certified Coach (PCC) – International Coach Federation (ICF)
Certified Gallup Strengths Coach
Certified Birkman Professional
EQi 2.0 Certified Coach
Areas Of Coaching Expertise
Leadership Development
Effective Communication
Negotiation Skills
Career Transitions
Executive Presence
Work/Life Integration
Industry Experience
Healthcare
Financial Services
Education
Non-profit
Oil & Gas
Manufacturing
Start-Ups/PE & VC-Backed Firms
Functional Experience
Technical analysis
Business development
Field/Zone management
P&L management
Operations
Languages & International Experience
English
Corporate multinational expertise
Levels Coached
CEO/C-Suite
Senior Executives
High Potentials
Ready To Make A Change?
Our Experienced Coaches Are Ready To Meet You.
Submit the form below, and one of our coaches will be in touch!