Steliana Economu, M.Sc, PCC 
Organizational Change, Emotional Intelligence, Stakeholder Management, Team Effectiveness, Executive Presence
Executive Coach / Facilitator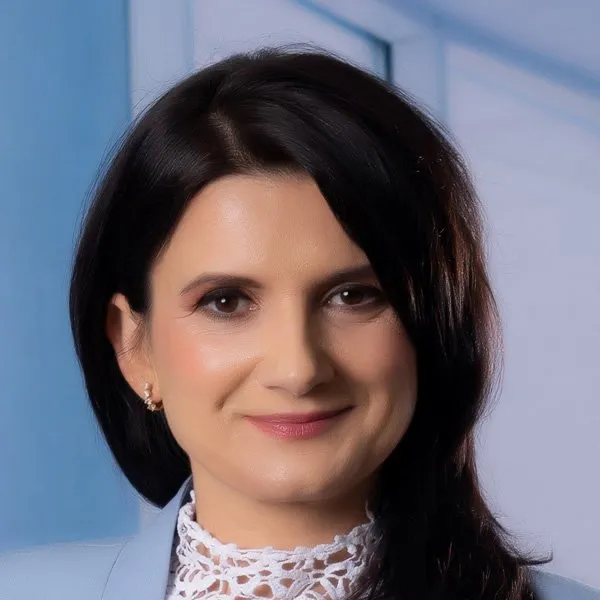 Steliana's 20 year – career has one denominator: an unwavering belief in people's ability to change when motivated to do so. Steliana helps leaders to look more closely at "how" they lead, enabling them to grow their ability to inspire, impact, and influence their teams, colleagues, and stakeholders. She has a track record in successfully managing complex organizational changes and high-stakes employee relations consultations, simply by improving the quality of dialogue and cooperation between parties.
Coaching Philosophy
Steliana believes that coaching is there to help people, teams and organizations unlock their hidden potentials. She views coaches as catalysts in chemical reactions ,serving as enablers. As a coach, Steliana has an empathetic yet energetically charged demeanor. She strikes the right balance between challenge and support while building a strong partnership and trust with her clients. One of her one-on-one clients said: 'Steliana is truly an authentic coach! She is real, genuine and not afraid to ask the hard questions." A Sr VP leading a global unit within a major corporation remarked 'with her help we improved our leadership team performance across the board '. Steliana collaborated with him and his team for a 12-month systemic team coaching intervention.
Results Achieved
Senior Vice President in the biotech-pharma sector invited Steliana to lead a 6-month systemic team coaching project for a Procurement Team reporting to her: 1 Director, 1 Manager, and 6 reports. They were grappling with low levels of confidence and faith in the effectiveness of a new working method implemented through a recent reorganization. Additionally, there was a disconnect with upper management. By the project's conclusion, they had collaboratively developed their team purpose, team norms, and an approach to stakeholder engagement that leveraged their strengths and the latest technical automations. Most importantly, they bolstered their confidence in team leadership, leading to the business successfully meeting their efficiency targets.
Professional/Corporate Experience
Sr HR, Talent ,OD roles within Shell
Organization Development at Vodafone
Executive Team Coach, Rice Jones MBA
Award winning author: Mothers as Leaders
President AIESEC Constanta, Romania
Education, Certifications & Awards
Systemic Team Coaching , Academy of Executive Coaching, London
I-Coach Academy, London
BA in Finance, MsC in Project Management
LEAN practioner, Accenture
ICF PCC and ACTP (team coaching) certified
Certified in MBTI, PQ, EQi, TDS, IOPT, Kantor, Blanchard, TEAM Connect 360 Feedback
Women International Network Award (Athens)
Youth to Innovation Award by World Bank
Areas Of Coaching Expertise
Systemic Team Coaching
Executive Presence and Authenticity
Leading Change
Removing Self–Doubt
Stakeholder's Interpersonal Relations
Career, Feminine Leadership
Industry Experience
Oil & Gas, Projects & Technology
Pharma, Biotech, Banking, Financial
Legal Services, Real Estate
Functional Experience
Human Resources (Talent, OD, Learning)
Finance, Economics
Business Development
Project Management
Languages & International Experience
English, Dutch, Romanian
Employed in the UK, Netherlands, Romania and now Texas
Remotely lead projects for: Kuwait, Belgium, Nigeria, US/Texas, Canada, Malaysia, Japan
Levels Coached
EVPs in FSTE 100 companies
Sr. VP and VP level
CEO level (family business)
General Manager, Director level
High Potential, Middle Managers
Ready To Make A Change?
Our Experienced Coaches Are Ready To Meet You.
Submit the form below, and one of our coaches will be in touch!